Welcome to a new self-paced course
for coaches and educators to learn how to visually package
your business so your future client's know it's for them,
no artistic ability necessary.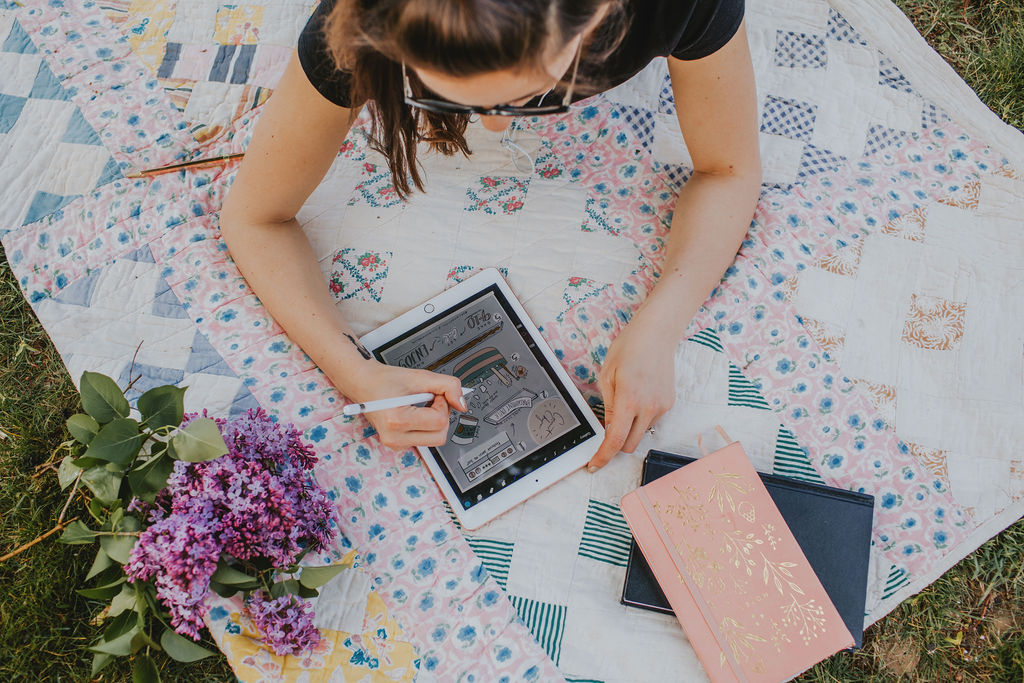 Hey! I'm Laura and I believe all people deserve to understand what they learn, see themselves represented and process information in their own unique way.
•••
Branding is not just a collection of text and images that look professional. Branding is inviting your people into your dream and showing them that they belong when they come to your space. That starts with you, and it starts with what your audience needs from you. 
You'll learn my process (as a ADHD working mom) + how to use premade artwork (from artists around the world) to make your dreams come true.
What you'll learn:
Value-based branding – creating a lasting foundation
Visual audience research – see what your audience likes to look at and connect with
Vision Mapping – make a plan (for visual learners)
Value boarding 101 – Seeing your value foundation
Visual Style basics – putting it all together to make a visual identity
•••
When you finish the course, you'll have a visual identity you're excited to share, an environment that offers a breath of relief for clients, visuals that grow with you, and the skills to make your own graphics or explain what you want to designers.
How you'll be cherished:
Extra workbooks, prompts, and book suggestions for those who want to dig deeper or are in hyperfocus!
Lifetime access to the VIBE Facebook group
Access to Pinterest boards with vibe suggestions for their business vibe/experience/message
A comprehensive workbook to guide you through the lessons, as you put together your cohesive look
This course is different from a lot of online courses. It doesn't require artistic ability or a large understanding of tech. There's no fluff or "looking professional just to look the part".
You get to show up as yourself – not how someone tells you that you should show up.
The visual voyage courses (self-guided) are for the coach and educator who want a cohesive visual presence and an exciting experience for their clients that still stand out and communicate clearly with their audience even if they don't have room in the budget right now for something custom.
My courses are all designed for neurodivergent minds and working moms*. Even if you don't fall in those margins you can benefit from the adapted process. The lessons are short and sweet, available in audio, fully-captioned video and printable PDF article format. All pages can be read by text-to-voice software and all workbook pages are printer friendly. There are always little ways for moms* to include their children in the process, if desired. There are no scheduled meeting times, only critique days.
•••
*When I say moms, I speak to all womxn (cis gender, queer, trans) who are caretakers (birth, adoptive, foster, aunts, grandmas). There are a unique set of responsibilities and challenges that arise when running a business as a mom and a womxn and I take that into account.
What's included:
5 Lessons divided into smaller mini lessons

1 Comprehensive Workbook

Bonus Guides and workbooks

Lifetime access to a Private Facebook Group & ever-growing Pinterest Boards

Suggestions for using and finding stock illustration with your new skills
*Stock (pre-made) artwork and Canva membership not included